Next weeks sees the start of London Beer Week. A London wide celebration of the nations favorite drink.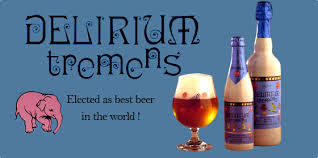 The Dove and The Dovetail will be taking part and serving some great British and Belgian beers.
The Dove will feature ELB pale ale at £3.00 for wristband wearers and
The Dovetail will feature Delirium Tremens at £3.00 (normally £4.25)
You can find out more about participating venues at londonbeerweek.com or by following them #LBW15
We look forward to welcoming you soon.